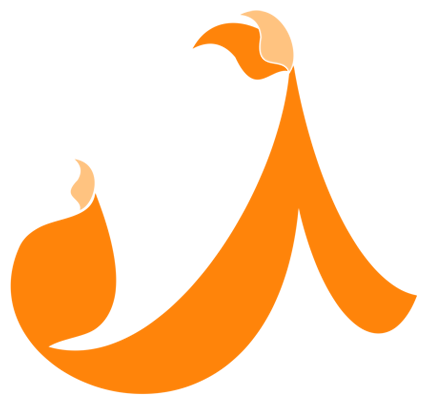 AIR'S THAI
CULINARY
KITCHEN
Private Thai Cooking Class, B&B and Thai Home Dinner
in Chiang Mai, Thailand A Choice of Food Lovers.
Learn Thai Cooking With Air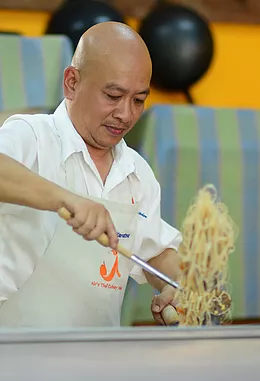 Air's Thai Culinary Kitchen

Air's Thai Culinary Kitchen was established in 2004 by 'Air' --
Mr. Chanrat Karatna. 'Air' was formerly a tour guide for a leading inbound travel company from 1982 to 1992, not by choice but chance while he was attending university. Upon graduation he took on a number of occupations on a part-time basis and ran Air's Bistro (1997-2004). And in 1999 decided to attend the graduate program at Chiang Mai University in a Tourism Industry Management which required him to take up work in the field of tourism again. His former experience in tourism inspired him to help visitors learn Thai cooking as an alternative touring experience. Tourists could learn how to cook their favorite delicious Thai foods when they returned to their own countries. The kitchen classroom of Air's Thai Culinary Kitchen is surrounded by herb and spice gardens that you will pick and use in the course making the learning of Thai cooking a truly unique experience.The building is on the family's land 1 acre of tranquil. An ideal setting for a home kitchen and the land belong to the generation and very long time ago.
Half-Day Class

Our Course Time : 09:00 am - 01:00 pm

Course A : Mon-Wed-Fri
Gang Khiew Waan Gai - Green Curry with Chicken
Tom Yum Goong - Hot and Sour Prawn Soup
Phad Thai - Thai Style Fried Rice Noodle
BOOK ONLINE
Course B : Tue-Thu-Sat-Sun
Tom Kha Gai - Chicken and Galangal in Coconut Cream Soup
Po Taek - Spicy Seafood Soup
Phad Ga-praw Gai - Stir fried Minced Chicken with Chilies and Holy Basil

BOOK ONLINE
Price per person: 1,800 Baht
(Min 1 : Max 6)
Inclusions :
Pick up & Drop off (City Hotel Only)
Market Visit
Souvenir apron and cookbook gratis
Bottled Water, Tea and Coffee
Lunch
All ingredients